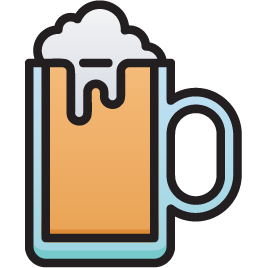 Admin 'Products Add Ons' Menu Option
Please note: prior to adding product add ons you should have first added your products in to the system.
Clicking on the Product Add Ons menu option in Admin you get…

From this screen, you can start adding your product add ons. First, select the category that you'd like to start adding product add ons for. As you can see in the above screenshot I have Spirits selected.
To add a product add on click the + New menu option in the top navigation bar.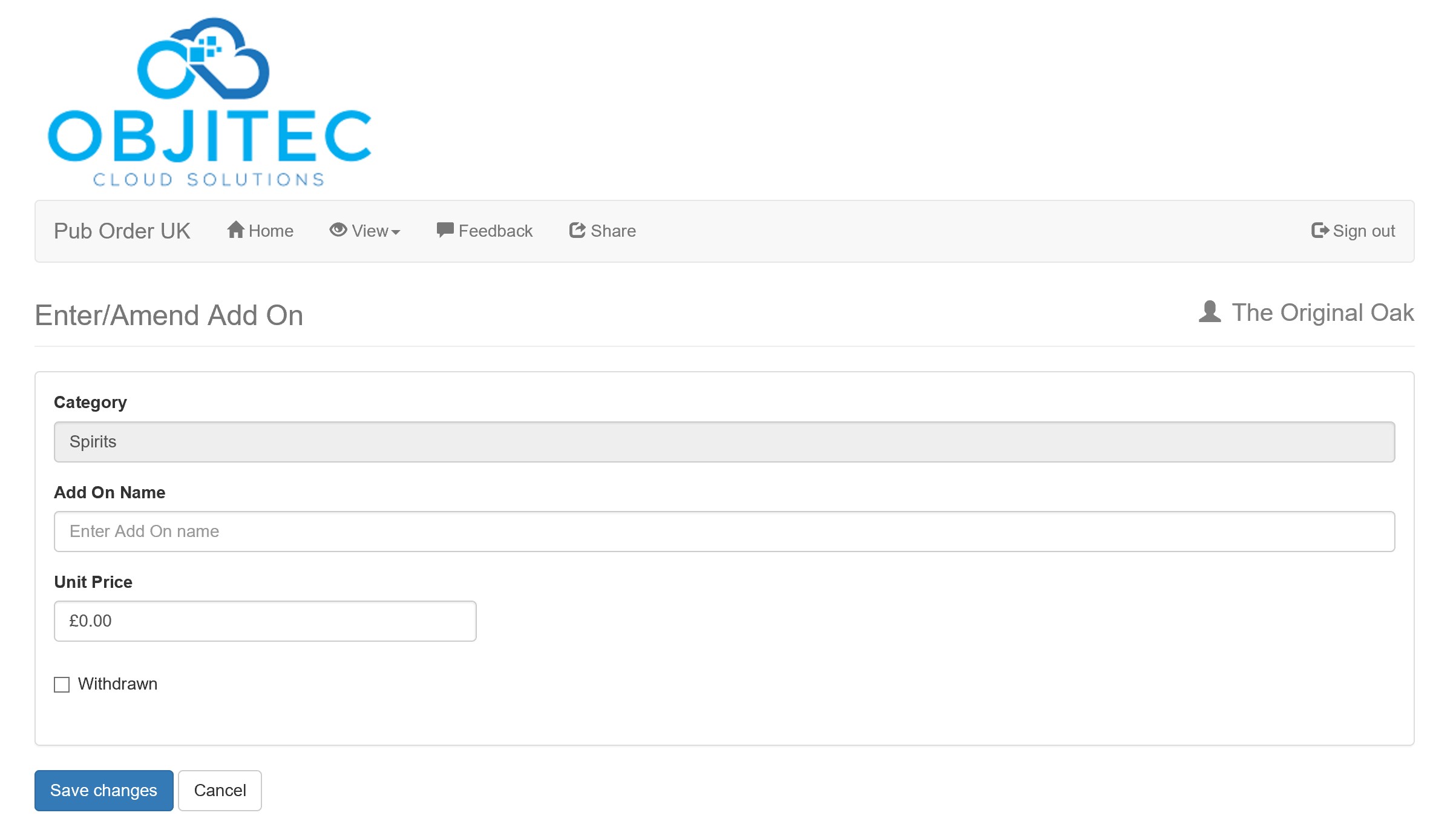 On this screen enter the Add On Name and the Unit Price.
Below I am adding a tonic water add on for 50p…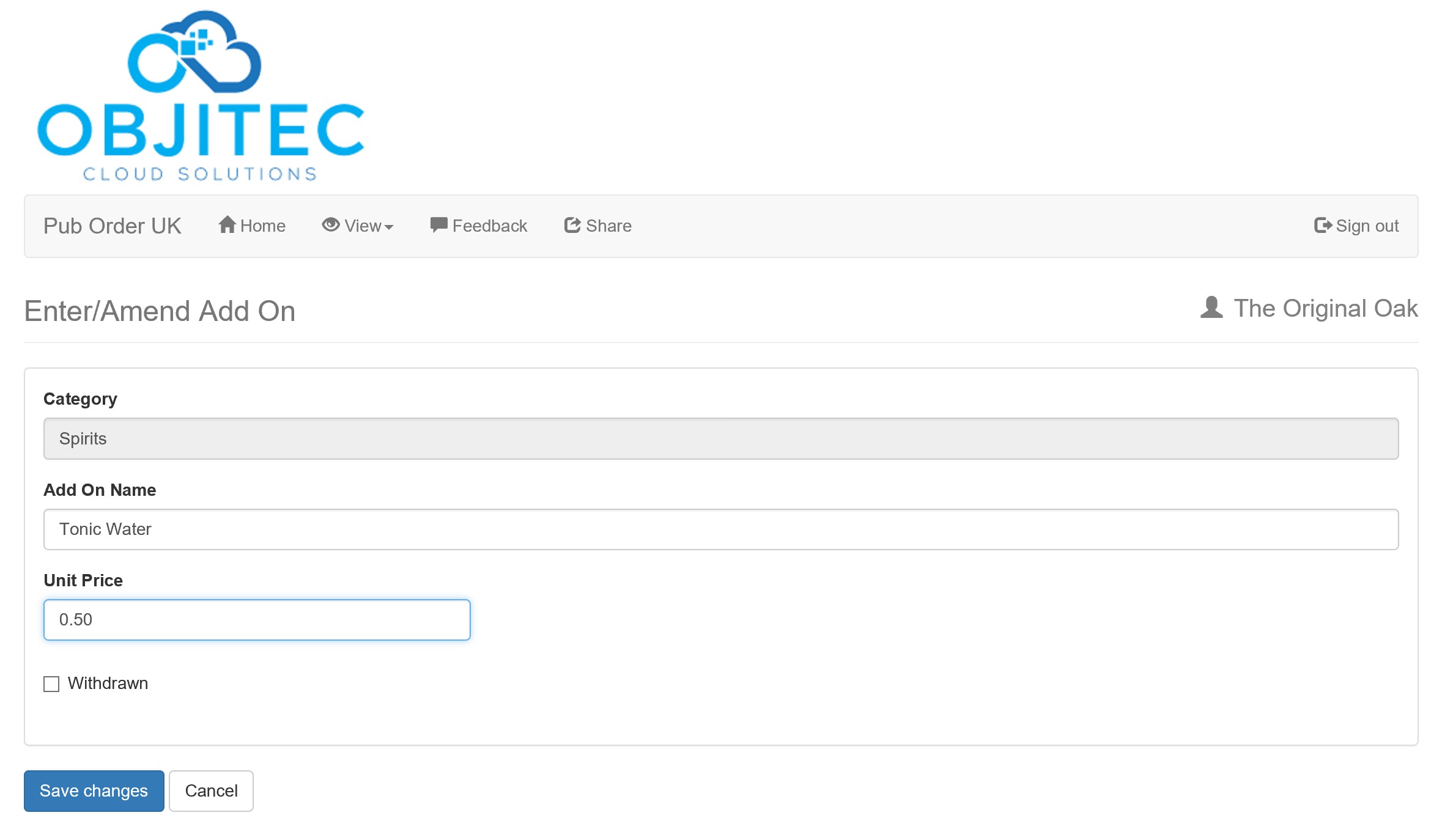 To save your product add on click the blue "Save changes" button…

Repeat the above process to add further add ons.
Here are a few more that I have added…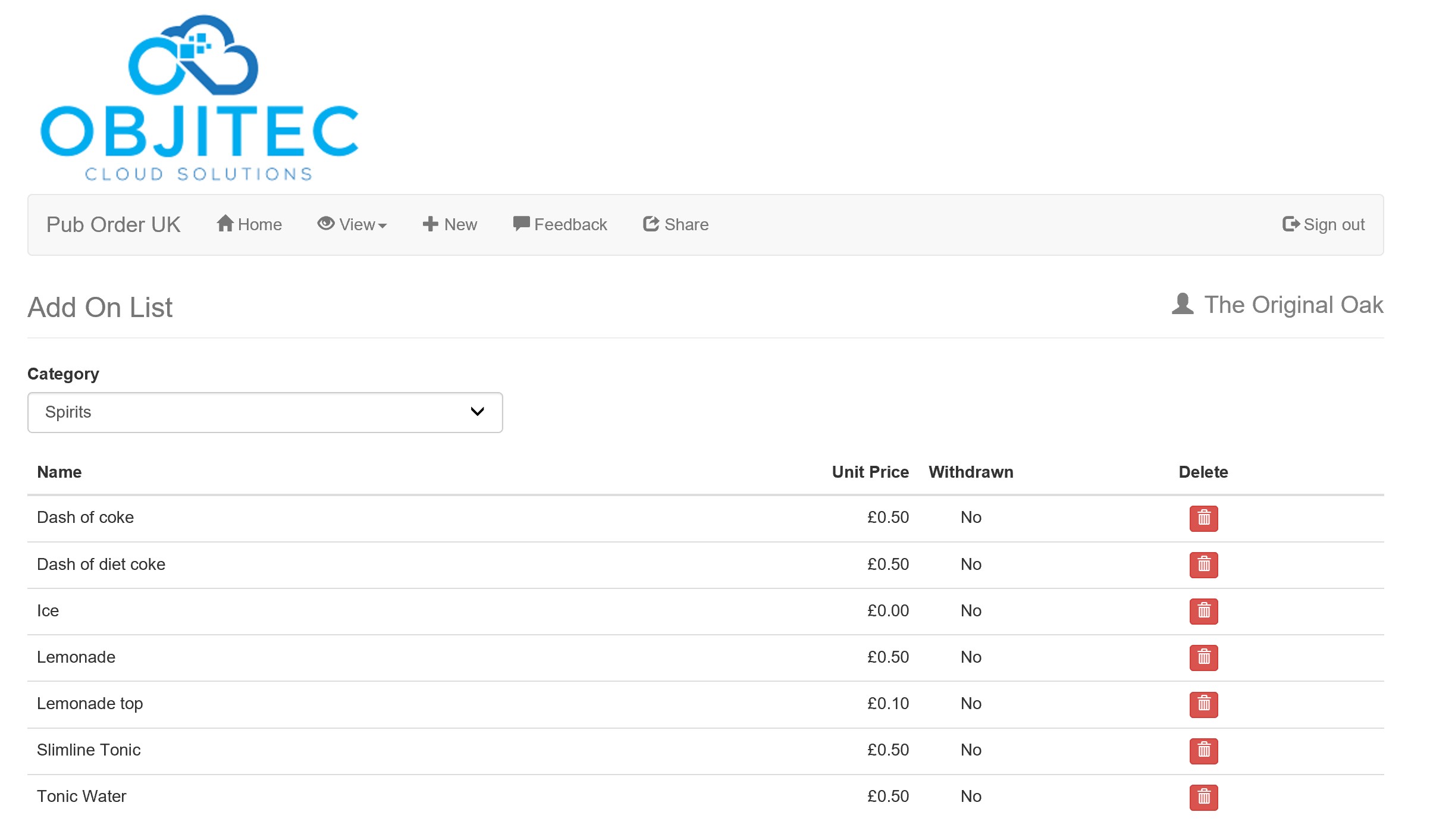 If you make a mistake or decide to change the name or price of an add-on, you can click the row to go back into it and make edits.
Alternatively, you can click the red trash icon to delete the add on completely. Please note that you can only delete add ons that haven't already been added to a product.