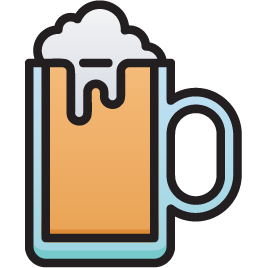 The Admin 'Settings' Menu Option
Clicking on the Settings menu option in Admin you get…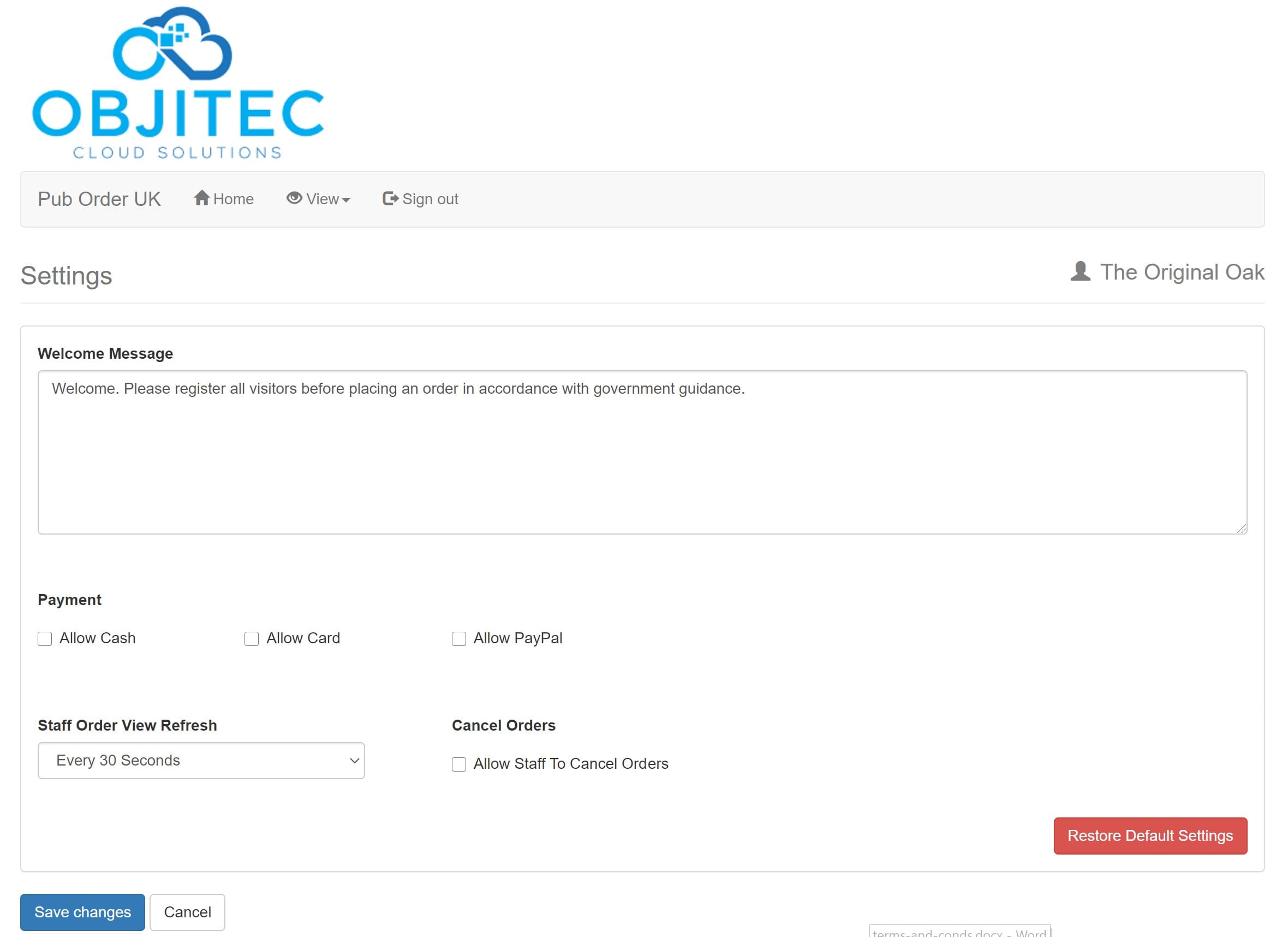 From this screen, you can add a welcome message that appears at the top of the pub order app.
Next check which payment options that you are willing to accept. The options are cash, your own card machine at the table, or PayPal.
You can also optionally change how often orders refresh on the screen.
And you can give your staff the ability to cancel orders.
Click the blue "Save changes" button to save any changes that you make on this screen.