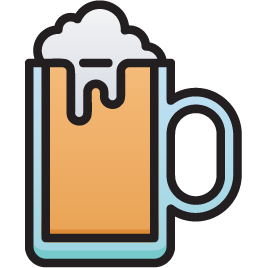 The Admin 'My Account' Menu Option
Clicking on the My Account menu option in Admin you get…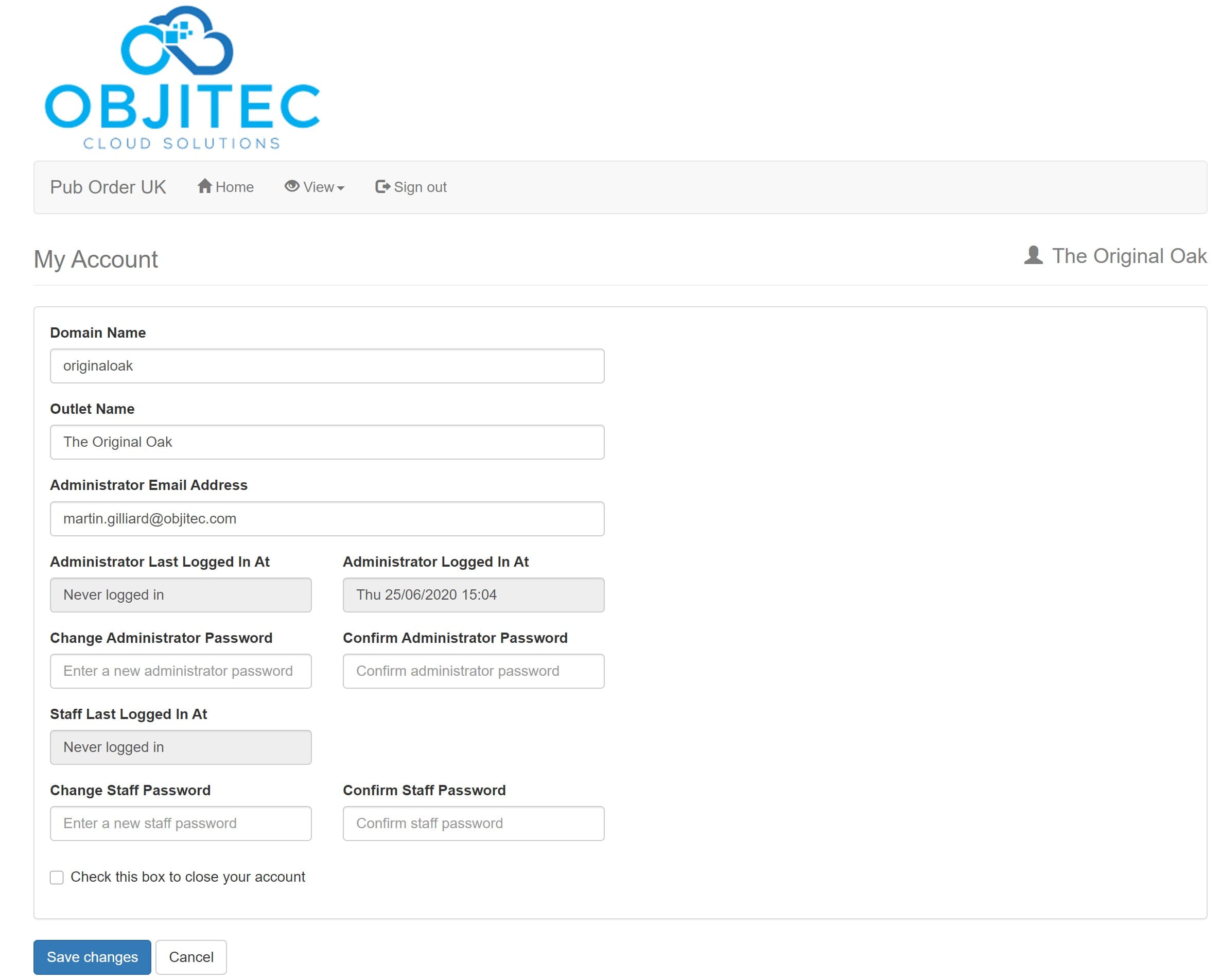 From this screen, you can change your domain (your main pub order application name). You'd probably only want to change this is you hade made a mistake during sign up.
You can change the main administrator email, administrator passwords, and staff passwords.
If you want to close your account simply place a check where it says "Check this box to close your account", although we will be sorry to see you go!
Click the blue "Save changes" button to save any changes that you make on this screen.